Learning to Love Investment Bubbles: What if Sir Isaac Newton had been a Trendfollower?
By Meb Faber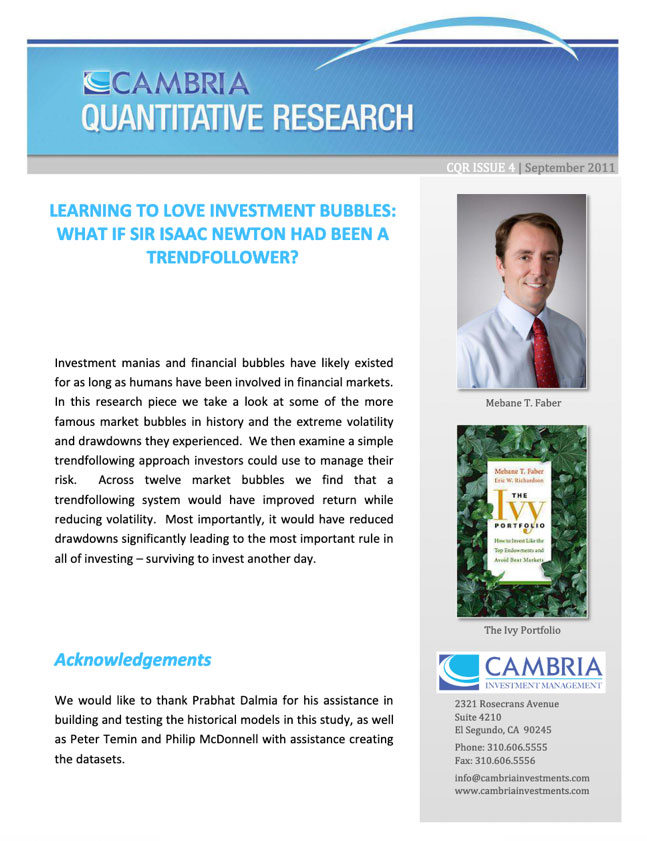 Investment manias and financial bubbles have likely existed for as long as humans have been involved in financial markets.
In this research piece we take a look at some of the more famous market bubbles in history and the extreme volatility and drawdowns they experienced.
We then examine a simple trend following approach investors could use to manage their risk
Complete this form to receive your white paper.
Your information is secure and will never be shared with anyone. You can unsubscribe at any time.